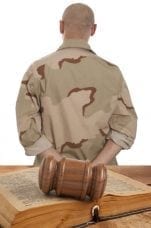 Have you or a loved one been injured while working in a military base at home or abroad? Are you looking for financial compensation and legal justice for your injuries? If so, you should hire a Defense Base Act lawyer to oversee your case and get you the things you deserve!
Not sure what the Defense Base Act is or what a Defense Base Act lawyer can do for you? In this article, we'll cover everything you need to know about this Act and show you how easy it is to connect with a lawyer for this kind of case!
What is the Defense Base Act?
The Defense Base Act (DBA) is a federal workers' compensation program. It was designed to protect civilian employees working at U.S. military bases or those who have been contracted by the U.S. government for public works or for national defense. So if you're an employee of a civilian contractor injured while working under a U.S. government contract abroad, your claim most likely falls under the DBA.
Unlike other workers' compensations programs, your injury doesn't have to happen while you're working to be covered by this program. Even injuries sustained during recreational activities can be covered. Common injuries covered by the DBA include:
Tripping or falling
Automobile accidents or collisions
War-related injuries
Injuries sustained during recreational activities
You should also know that PTSD, psychological injuries, suicide, and stress may also be covered by the Defense Base Act.
What a Defense Base Act Lawyer Can Do for You
If you're facing a DBA case, a defense base act lawyer can help handle your case and make sure you get the justice you deserve. Your defense lawyer can help get you and your family the two following benefits:
Permanent and Temporary Disability Benefits
With this benefit, you'll be able to receive 2/3 or your average weekly earnings up to a certain amount. It's important to know that this number will fluctuate based on wage averages or the economy.
Death Benefits
If you or a loved one protected by the Defense Base Act tragically passes away, your family will still receive the benefits. The family will receive 1/2 of the deceased party's average weekly earnings. This will go to the surviving spouse or oldest child, but if the person who passes away was unmarried and had no children, the benefits will be passed on to the next closest family member
Why You Should Hire a Defense Base Act Attorney
While you can represent yourself in a Defense Base Act case, we recommend that you don't. This workers' compensation system is very technical, which means you need to know all the different forms of it, and what rights you're entitled to plead your case successfully. If you hire a defense lawyer, they can help litigate your claim before an administrative law judge and get you the benefits you deserve.
Final Thoughts on Defense Base Act Attorneys
If you've worked for the military and have been injured at home or abroad, you may be entitled to injury benefits. By connecting with a defense base act attorney, you can quickly win your case and get the benefits (and justice) you deserve.
Want to learn more about the DBA? Need to contact a lawyer to help with your DBA case? Contact us to schedule a consultation for your DBA accident or injury!